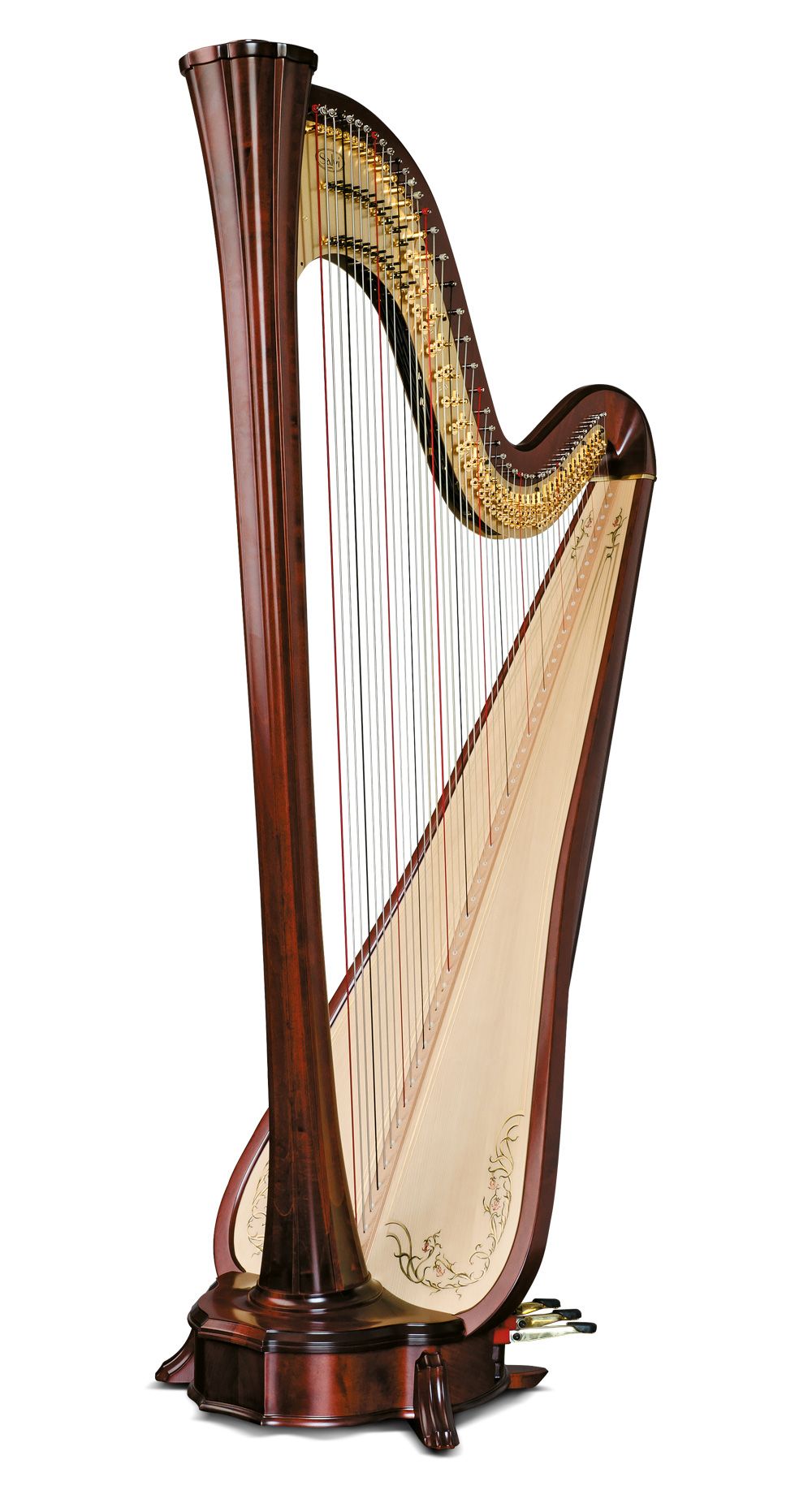 SALVI AURORA 47 String Pedal Harp
Simple elegance and understated lines united with the quality of sound that surpasses the demands of any concert harpist. These are the characteristics of a timeless model by Salvi.
Technical Information:
Height: 187cm
Width: 100cm
Weight: 39 KG (87.5Ib)
Soundboard Width: 55cm
Range: 47 Strings - 0 Oct G - 7th Oct C
Standard Gauge Pedal Gut Strings
Soundboard: Fiemme Valley Red Spruce
Supplied with: Indoor Cover, Tuning Key, String Cutters, Spare Pedal Caps & Leather Toole Bag
Manufacturers Warranty: 5 Years
Exclusive to The Harp Studio - Half Price Service Voucher Valid 1 Year from Date of Purchase
Reccomended Extras:
Full Set of Padded Transport Covers
Trolley - 2 Wheel
Trolley - 6 Wheel Stairclimber
Below are Examples of the Standard Finishes Available on the Salvi Aurora.
Special Orders are Avaiable and are subject to a Deposit. Additional Charges Apply