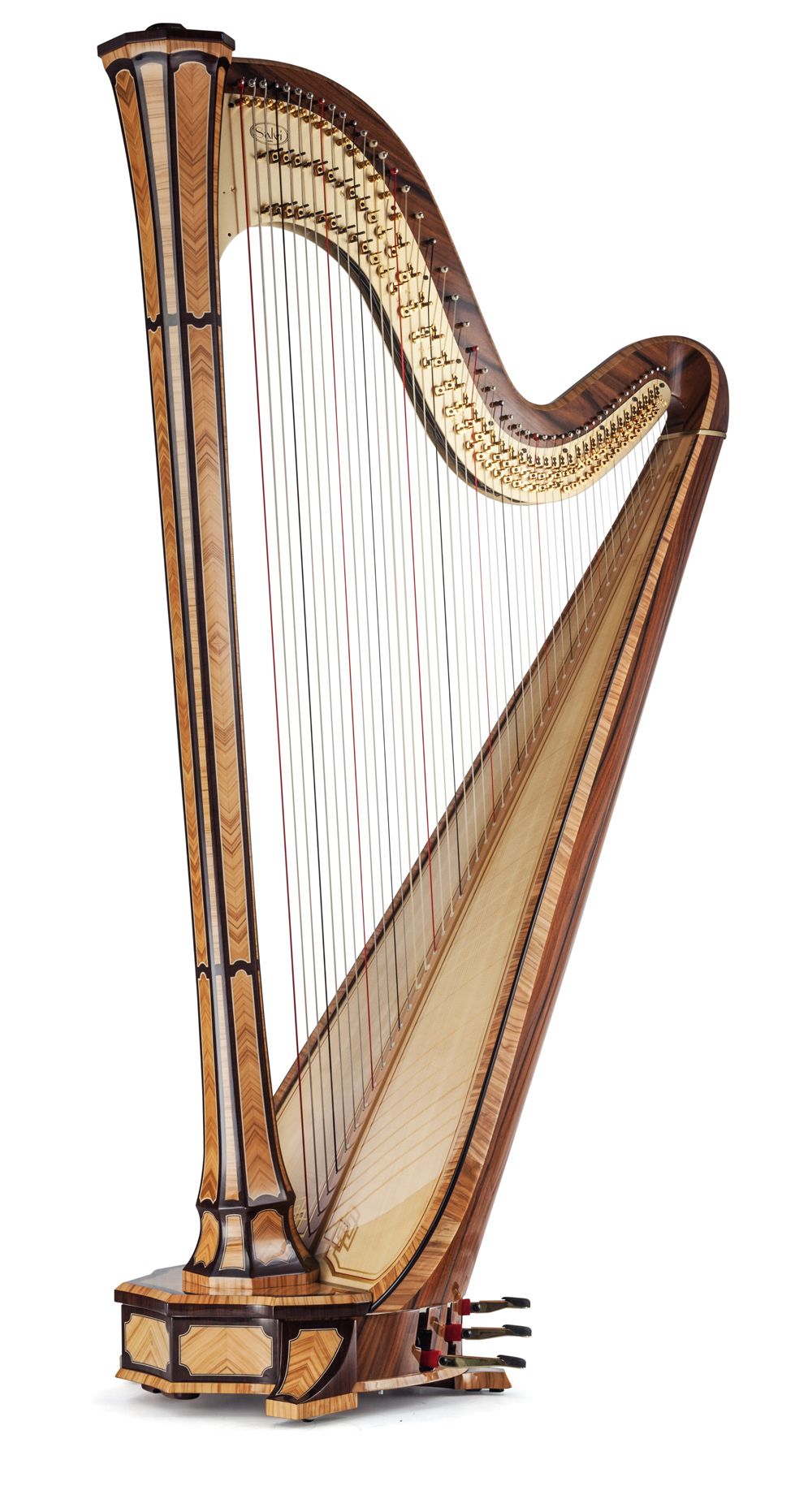 SALVI ARIANNA 47 String Pedal Harp
Eye-catching woods are selected from all corners of the globe for these splendid inlays: from rosewood to olive, from ebony to maple. A harp as magnificent and original as its sound.
Technical Information:
Height: 187cm
Width: 100cm
Weight: 42 KG (92 1/2Ib)
Soundboard Width: 57cm
Range: 47 Strings - 0 Oct G - 7th Oct C
Standard Gauge Pedal Gut Strings
Soundboard: Fiemme Valley Red Spruce
Supplied with: Indoor Cover, Tuning Key, String Cutters, Spare Pedal Caps & Leather Toole Bag
Manufacturers Warranty: 5 Years
Exclusive to The Harp Studio - Half Price Service Voucher Valid 1 Year from Date of Purchase
Reccomended Extras:
Full Set of Padded Transport Covers
Trolley - 2 Wheel
Trolley - 6 Wheel Stairclimber
The Arianna has a unique marquetry simular to the craft found on the 1920 Orient Express train carriage. The inlay consists of olive wood, rosewood, natural and ebony. No two Arianna's are the same which makes this a very unique harp to own.