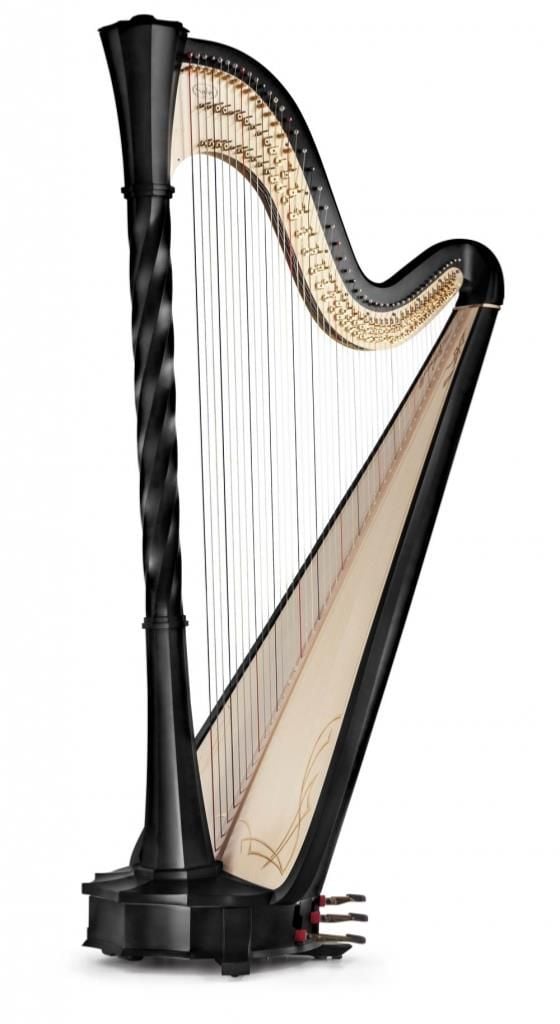 SALVI APOLLO 47 String Pedal Harp
The perfect balance of technology and tradition, this harp stands out due to the innovative concept of its sound box and soundboard, offering unique forms of expression. This harp represents Salvi's ultimate equilibrium of harmony and power.
Technical Information:
Height: 187cm
Width: 100cm
Weight: 41 KG (90.Ib)
Soundboard Width: 58cm
Range: 47 Strings - 0 Oct G - 7th Oct C
Standard Gauge Pedal Gut Strings
Soundboard: Fiemme Valley Red Spruce
Supplied with: Indoor Cover, Tuning Key, String Cutters, Spare Pedal Caps & Leather Toole Bag
Manufacturers Warranty: 5 Years
Exclusive to The Harp Studio - Half Price Service Voucher Valid 1 Year from Date of Purchase
Reccomended Extras:
Full Set of Padded Transport Covers
Trolley - 2 Wheel
Trolley - 6 Wheel Stairclimber
Below are Examples of the Standard Finishes Available on the Salvi Apollo.
Special Orders are Avaiable and are subject to a Deposit. Additional Charges Apply