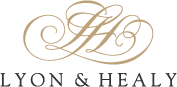 LYON & HEALY LOUIS XV SPECIAL 47 String Pedal Harp
"Without a doubt, the highest expression of the harp maker's art," reads a description of the 1916 Lyon & Healy harp that inspired today's glorious Louis XV Special concert grand harp. Inspired by the rococo style seen in French King Louis XV's time, the harp conveys a light yet elaborate style of art, incorporating leaves, flowers, scrolled feet and shapes reminiscent of shells.
The Louis XV Special has elaborate carving along its neck and kneeblock, as well as intricate carving along the soundboard edges, both on the sides and surface. Clad in lavish 23+ karat gold leaf, the Louis XV also features an exquisite hand-painted floral trellis design on its soundboard.
Technical Information:
Height: 190cm
Width: 105cm
Weight: 40KG (89Ib)
Soundboard Width: 55cm
Range: 47 strings Above 1st Oct. G - 7th Oct. C
Pedal Gauge Strung
Soundboard: Pacific Northwest / Northern Midwest Sitka Spruce
Supplied with: Indoor Cover & Tuning Key
Manufacturers Warranty: 5 Years
Below are Examples of the Standard Finishes Available on the Louis XV Special
Special Orders are Avaiable and are subject to a Deposit. Additional Charges Apply