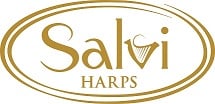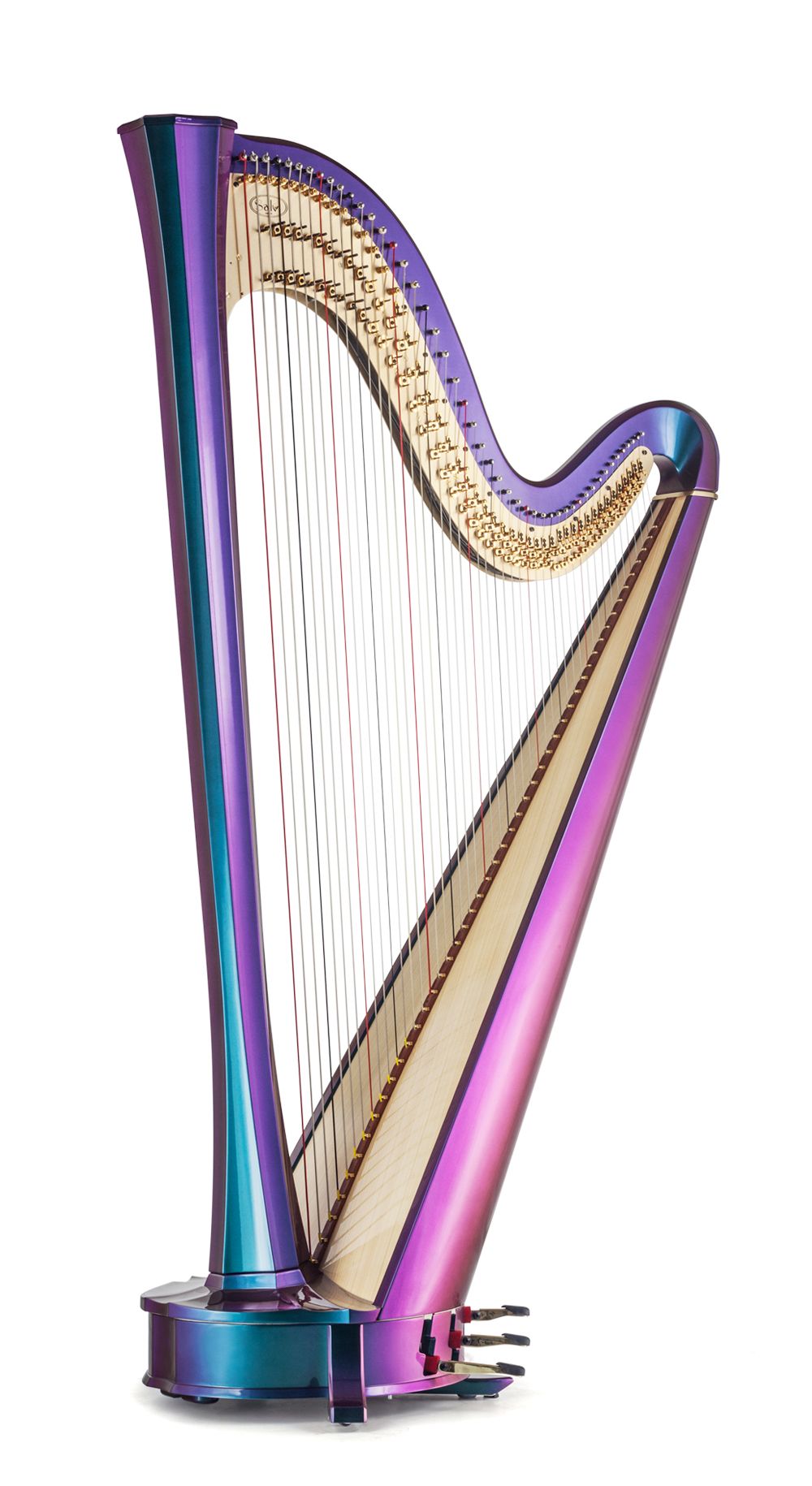 SALVI RAINBOW SG 47 String Electroacustic Pedal Harp
Pop, jazz, classical: The Rainbow is Salvi's answer for an extremely versatile pedal harp. In fact, it can be played as either an acoustic or electro-acoustic harp, offering the faithful reproduction of all the richness of sound Salvi is known for. For this reason it is the ideal choice for jazz, pop, and even classical harpists who want amplification or wish to experiment new sounds. This model is a semi grand size with a straight sounboard.
Technical Information:
Height: 175cm
Width: 98cm
Weight: 34 KG (75Ib)
Soundboard Width: 41cm
Range: 47 Strings - 0 Oct G - 7th Oct C
Standard Gauge Pedal Gut Strings
Soundboard: Fiemme Valley Red Spruce
Supplied with: Indoor Cover, Tuning Key, String Cutters, Spare Pedal Caps & Leather Toole Bag. Set of XLR Cables
Manufacturers Warranty: 5 Years
Exclusive to The Harp Studio - Half Price Service Voucher Valid for 1 Year from Date of Purchase
Reccomended Extras:
Full Set of Padded Transport Covers
Trolley - 2 Wheel
Trolley - 6 Wheel Stairclimber
The Rainbow is finished in a unique iridescent finish of purple, pink, blue, etc... well you know the song!
Special Orders are Avaiable and are subject to a Deposit. Additional Charges Apply